Mantana NakhonPathom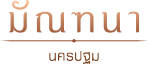 Project Information
Mantana NakhonPathom
Project's area 33 rai Number of total plots for sale 135
Residential type in the project
Type Singel Home
Type of house plan in the project 5 Unit Type
Utility area ranging from 114 sq.m.
Land size ranging from 50 Sq.wah or more
Pricing from 4.35 - 10.9 MB
Project's concept
Home and landscape design in European style which will fulfil the liveliness atmosphere with color, brightness and harmony.
Project's highlight
1. Prompt location which surrounded with all facilities and close to the market
2. Center Clubhouse is designed with large garden of 3 rai , include all facilities such as Salt System swimming pool for both adults and children, the fitness room with Double Front View which is completed to use.
3. The design standards for real quality life of living , Built-in pre-sale and ready to move in including the security system, security guards and the alarm in each house and high fence surrounded the project
Facilities
1. Communal garden
2. Salt system swimming pool, adult and kid separated
3. Fitness room with beautiful garden view
Security System
1. Security guard with CCTV to control in-out access
2. Security system in house
3. 3.7 meters high fence around project
LOCATION OF THE PROJECT
Facilities around the project (approximate distance)
Silpakorn University

4

km.

Lotus

4

km.

Homepro

6

km.
Bangkok Hospital Sanamchan

4

km.

Phra Pathommachedi

5

km.
CONTACT & APPOINTMENT
Contact the Sales office every day from 09.00 - 17.30 Tel. 1198 EMAIL: [email protected]