PRUEKLADA Ramindra Expressway-Chatuchot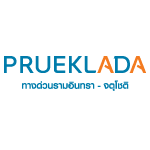 Project Information
PRUEKLADA Ramindra Expressway-Chatuchot
Project's area 50 rai 2 ngan 40 Sq.wah Number of total plots for sale 204
Residential type in the project
Type Single Home
Type of house plan in the project 3 Unit Type
Utility area ranging from 137 sq.m.
Land size ranging from 50 Sq.wah or more
Pricing from 6 - 10 MB
Project's concept
NEW WAY OF SMART LIVING, a new alternative of modern lifestyle with quality detached houses from LH
Project's highlight
Introducing a new alternative of convenient transit alongside relaxing time at home, the project is created for the new generation to stay close to nature in style. Just 3 km to the expressway. Easy to get around on this strategic location with city connection.
Facilities
- Clubhouse with a communal garden
- Saltwater pool system with separate kids and adult swimming pools
- Fitness with open garden views
- A communal garden with relaxing areas by the nature
- Playground designed for child development E13
Security System
- 24-hour Security System
- Project entrance & exit with Easy Pass
- CCTV network for enhanced safety
Facilities around the project (approximate distance)
Chatuchot Road Expressway Toll

3

km.

Fashion Island

13

km.
Kanchanaphisek Outer Ring Road

6

km.

JAS Green Village

8.5

km.
CONTACT & APPOINTMENT
สำนักงานขายเปิดทุกวัน เวลา 09.00 - 17.30 โทร. 1198 EMAIL: [email protected]