Prueklada Wongwan - Hathai Rat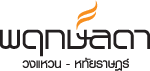 Project Information
Prueklada Wongwan - Hathai Rat
Project's area 98 rai Number of total plots for sale 452
Residential type in the project
Type Singel Home
Type of house plan in the project 3 Unit Type
Utility area ranging from 106 sq.m.
Land size ranging from 50 Sq.wah or more
Pricing from 4.99 - 6 MB
Project's concept
Shades of living
The beauty of modern family living in modern society under the shadow of nature
Project's highlight
1. Project close to Yai Hathai Rat Road. Location is convenient as it closes to the city with the Chalong Rat Expreeway (Chatu Chot Expressway Tollgate) only 5 km.
2. Fulfil and enjoy the nature atmosphere with 2 beautiful gardens which connected by the tree tunnel.
3. Relax with the club, swimming pool and fully equipped fitness.
4. Feel relieved with the security system of Triple Action, taking care since the access to the project by key card access, CCTV and also 24 -hour surveillance including the burglar alarms in every house
5. After sale services with the standard and services from LH
6. Smart home , pre-built before sale , also decorated the garden. Ready to move in.
Facilities
The club is available for both adults and children , separate swimming pools including the salt system swimming pool, the fitness with fully equipment
2 communal parks in the project , jogging track in nature , multi-purpose court-yard including a living area for parents while their children play in the garden .
Security System
Triple Action
1. Start taking care since the access to the project with the Key Card Access
2. Security Guards do the surveillance 24 hours a day. The Project fence height is at 3.6 meters
3. Burglar alarm detector in every house
LOCATION OF THE PROJECT
Facilities around the project (approximate distance)
Chatu Chot tollgate

5

km.

Sarasas Witaed Saimai School

3.9

km.

The Maruay Hathiairat Market

1.4

km.
Check point Outer Ring Road

2.5

km.

Big C Market Klong Song

3

km.
CONTACT & APPOINTMENT
Contact the Sales office every day from 09.00 - 17.30 Tel. 1198 EMAIL: [email protected]