Mantana Ratchaphruek - Nakorn In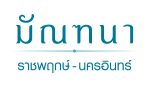 Project Information
Mantana Ratchaphruek - Nakorn In
Project's area 98 rai Number of total plots for sale 346
Residential type in the project
Type Single Home
Pricing from 8.5 - 18 MB
Project's concept
HAPPINESS STATION FOR ALL GENERATIONS
The only one unique answer for every important members in your life.
Project's highlight
1. Project locates on the main road, closed to MRTstation , only 2 km. away.
2. Convenient to travel through several routes, including Ratchaphruek Road, Ratanatibet Road and Kanjanaphisek Road.
3. Large central area, divided in to 3 zones to serve for 3 generations.
: The Blooming - Naughty garden : The adventure activity area to fulfil all imaginations for your little kids - the naughty age - The Blooming
: The Shining -Creative garden : The garden which provides shady garden and outdoor fitness for adults and all creatives. -The shining
: The Calming - Delightful garden : The garden for relaxing or soft exercise, fit perfectly for the elders - The Calming
Facilities
1. Luxury 2 storey modern style clubhouse
2. Standard size salt water system swimming pool with separate kid's swimming pool and jaguzzi 3. Fitness room with completed equipment for your exercise
4. The latest new model series , The "Rebel More" with downstairs bedroom and working corner
5. The Air Plus² system, the technology to filter the PM 2.5 which creates the " Breathable Home "
6. Well prepared and completed all facilities in the house : such as Built in Thai Kitchen and Pantry ( as specified in the model designs ), healthy sanitaryware ( automatic toiletware) , mosquito-wire screen, kitchen air hood and ventilation
Security System
Superior safety standards with a security system ( Magnetic system) within every house.
LOCATION OF THE PROJECT
Facilities around the project (approximate distance)
Chao Praya Market

1.7

km.

Central Plaza Westgate

4.5

km.

The Crystal Ratchaphruek

6.5

km.
Purple MRT Line - Bang Plu station

2

km.

The Walk Ratchaphruek

6

km.
CONTACT & APPOINTMENT
สำนักงานขายเปิดทุกวัน เวลา 09.00 - 17.30 โทร. 1198 EMAIL: [email protected]